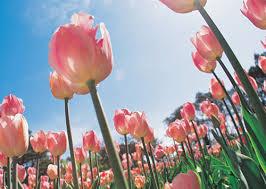 I'm doing a few shows at the fabulous floral festivos of Floriade again this year. In the 'Tasting Plate' kitchen under the theme 'The other flour festival' I cooked up some treats. Here they are. Good luck with them and let me know how you go.
MANDARIN AND (SNEAKY) CHICK-PEA CAKE
Here is the fabulous recipe from Chrissy Freer's book 'Super Legumes'. If you like the idea of incorporating the super vegetable into all manner of recipes, this is a great book.
I substituted almond flour for pistachio and gluten-free flour for the plain flour.
http://chrissyfreer.com.au/superlegumes-recipe-mandarin-chickpea-cake/
BLUEBERRY SPELT MUFFINS
This is another Chrissy Freer based recipe with a few changes here and there but the basic recipe is hers.
Ingredients
2 cups white spelt flour
1 tsp cinnamon
1 Tablespoon baking powder
1 cup frozen blueberries
1/2 cup brown sugar
1 cup buttermilk
2 eggs
1/2 cup oil (macadamia or vegetable)
1 tsp vanilla essence
Method:
Pre-heat oven at 180'C
Line muffin tins with patty cases.
Sift flour, cinnamon and baking powder together.  Add frozen blueberries and sugar and mix through.
Whisk together buttermilk, eggs, oil and vanilla. 
Add the wet mixture to the flour and blueberry mixture and stir to combine. Do not over mix.
Divide evenly between 12 muffin cases.
Bake in oven for around 20 minutes until skewer comes out clean.
Best eaten fresh or frozen fresh. Great for kids lunchboxes.
BUTTERMILK
Making your own cultured buttermilk is easy. But you do need to start with the culture.
Buy a 600ml carton of cultured buttermilk and pour into ice-cube trays and freeze. This will be your supply of buttermilk starter culture.
Leave a tablespoon of buttermilk in the bottom of the buttermilk carton.
Add milk to the carton to make up the 600mls. Close the spout and shake well.
Leave in a warm, not hot, place in your kitchen (24'C is perfect) and leave for around 2 days. Gently shake every morning and evening. 
When it is done, it should be the consistancy of thickened cream and taste sour.
When making it again, use one ice-cube of culture to as much milk as you want to culture. The more starter culture you start with, the quicker you will create buttermilk.
You can make creme fraiche in a similar way but instead of using milk, using single pouring cream.
HOME-MADE BAKING POWDER
Too easy. 
Ingredients:
2 parts cream of tartar
1 part bi-carbonate soda
1 part rice flour or cornflour or arrowroot.
eg 2 Tbsp cream of tartar, 1 Tbsp bicarb soda, 1 Tbsp rice flour.
Method:
Sift together and store in a jar. Use as you would baking powder in recipes.